SINCE 1969 OUR MISSION HAS BEEN TO PROVIDE EXCELLENCE IN RADIOISOTOPE LEAK DETECTION WITH PRODUCTS AND SERVICES THAT GO FAR BEYOND CUTTING EDGE TECHNOLOGY
World Leader In Leak Testing Hermetic Devices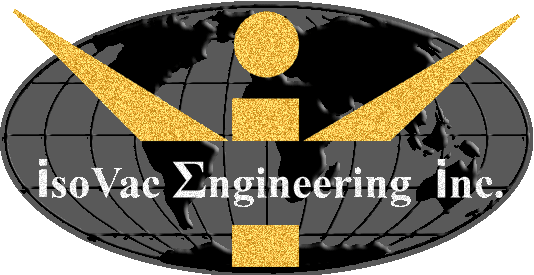 Krypton-85 Radioisotope Leak Testing
IsoVac Engineering provides Radiflo® radioisotope leak testing (pdf) service at our Glendale, CA facility using the latest Radiflo® equipment and covering all of the Mil Standards, as well as those company specifications which have been written specifically around the Radiflo® leak detection process. IsoVac's Test Lab has DLA suitbility for Mil-STD 750 method 1071 and 883 method 1014. The Isovac test lab is equipped to test many types of hermetic devices including packages constructed of glass, metal, ceramic, plastic, silicon, or any combination of materials. Individual and/or lot testing in quantities of one piece, to thousands of pieces are cmmonly processed through the IsoVac Test Lab. Normal turnaround times are 72 hours, but can easily be expedited to 48, 24, or 8 hours depending on the specifications of the part.
We offer gross, fine, and radioisotope wet gross testing (pdf). IsoVac also provides extensive failure analysis of devices that fail leak testing, micro sectioning, photomicrographs, complete analytical engineering reports and expert witness support.
The Krypton-85 Radioisotope Leak Testing Process:
Devices are placed in the Radiflo® (Fig.1) and pressurized for a pre-set soak time which is calculated using the Radiflo® equation:
T = R
(S)(K)(P)(Qs)(t)
Where:
Qs = reject leak rate (atm cc/ sec Kr)
R = detector reject level (cpm)
S = specific activity (uCi/atm cc)
K = counting efficiency (cpm/uCi)
P = (Pe2 – Pi2)
Pe2 = external bomb pressure (atm)
Pi2 = internal pressure of part (atm)
T = bomb time (hours)
t = 3600 (sec/hr)
Fig. 1 Radiflo® Mark VI Pressurization Unit
1) Parts are loaded into metal trays and placed in the Radiflo test chamber.
2) Parts are then taken to the counting station for reading. The Well crystal can be used for most devices while the Flat-Top is used for larger hybrids.
3) If a device fails, there is a reject light indicator working concurrently with an audio indicator.
This leak test service is in conjunction with the manufacture and the delivery of Radiflo® equipment, as well as allowing the Radiflo® user a back up facility for those months where excessively high production has been encountered. In addition to the routine Mil Standard leak testing, IsoVac Engineering provides many companies with special test methods which have been written specifically for their devices.
New designs as well as packaging characteristics which are challenging, and in most cases seem impossible to leak test, are welcome at IsoVac Engineering. An engineering evaluation test will always be performed to determine if the package is testable by the Radiflo® process.
IsoVac capabilites include the following military specifications:
MIL-Std-883 Method 1014 condition B1, B2, B3, G1 (DLA Suitibility)

MIL-Std-750 Method 1071 condition A, G1, G2, Gt (DLA Suitibility)

MIL-Std-202

MIL-Std-19500

MIL-Std-38103 B

Missile SPEC 135