SINCE 1969 OUR MISSION HAS BEEN TO PROVIDE EXCELLENCE IN RADIOISOTOPE LEAK DETECTION WITH PRODUCTS AND SERVICES THAT GO FAR BEYOND CUTTING EDGE TECHNOLOGY
World Leader In Leak Testing Hermetic Devices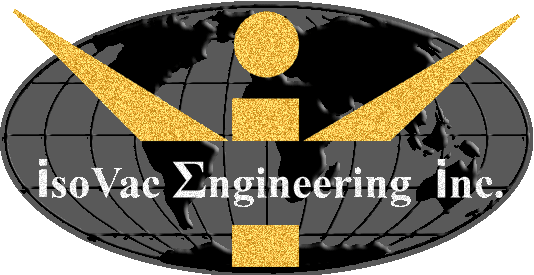 Decommissioning Krypton-85 gas handling systems
IsoVac Engineering, Inc. has been in the business of manufacturing, servicing
and decommissioning Krypton-85 gas handling systems for 50 years under both the
Nuclear Regulatory Commission (NRC) and California Byproduct Materials License.
The NRC has witnessed the decommissioning of Radiflo® Systems and has confirmed our procedures to be highly satisfactory.
Isovac prepares the Sutton meteorological calculations for the venting of gas remaining in the Radiflo®. Venting customarily takes place over a 24 to 36 hour period. These calculations provide assurance that the discharge rate, with dilution of the Krypton-85 gas, will maintain a concentration that is well below allowable levels.
The Process of decommissioning the Radiflo® has been made simple by using the proper technology and procedures. Isovac will be handling Krypton-85 gas in a minimal concentration of ~0.01% Krypton-85/air mixture. The Krypton-85 gas is slowly vented at a controlled rate so that the effluent does not exceed the allowable level. After venting, the machine contains a minimal quantity of Krypton-85 residue and is shipped to IsoVac. The Radiflo® is disassembled, the lead shielding is separated and the small quantities of internal contaminated parts are shipped to a certified radioactive materials waste site.